National Body Armor is an American owned and operated small business that sells bullet resistant products. Our mission is to save lives. Our customers include law enforcement, private security officers and the general public.
Our armor is Made in the USA and our ballistics are Certified by the National Institute of Justice-the research, development and evaluation agency of the U.S. Department of Justice.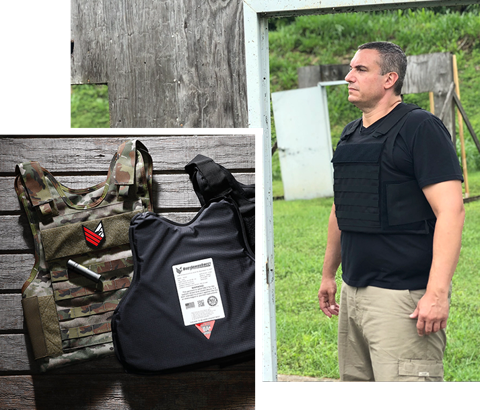 The company was founded in January of 2018 by Dave Goldberg a former executive of the largest body armor company in the nation Point Blank Body Armor.